Variability Aware Design
Research Area: Design and Modeling for Integrated Photonics, Large-scale Photonic Integration, Silicon Photonics Process Technology
Main Researcher: Yufei Xing
What is the problem with variability in photonics?

- large sensitivity
- different contributions to variability (processing, temperatures)
- different scales (die, wafer, batch)

Many components will all have slight deviations, which will impact the performance and yield of the entire circuit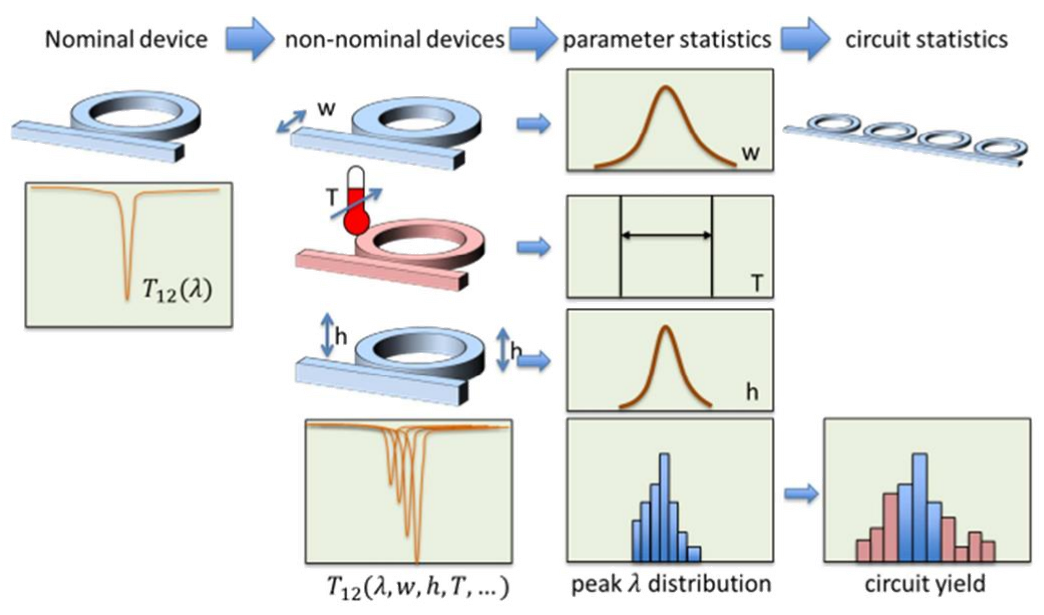 Variability of individual components will impact the yield of the circuit
Approach:

- Monte Carlo
- Smarter models based on Stochastic CollocationSC or PCE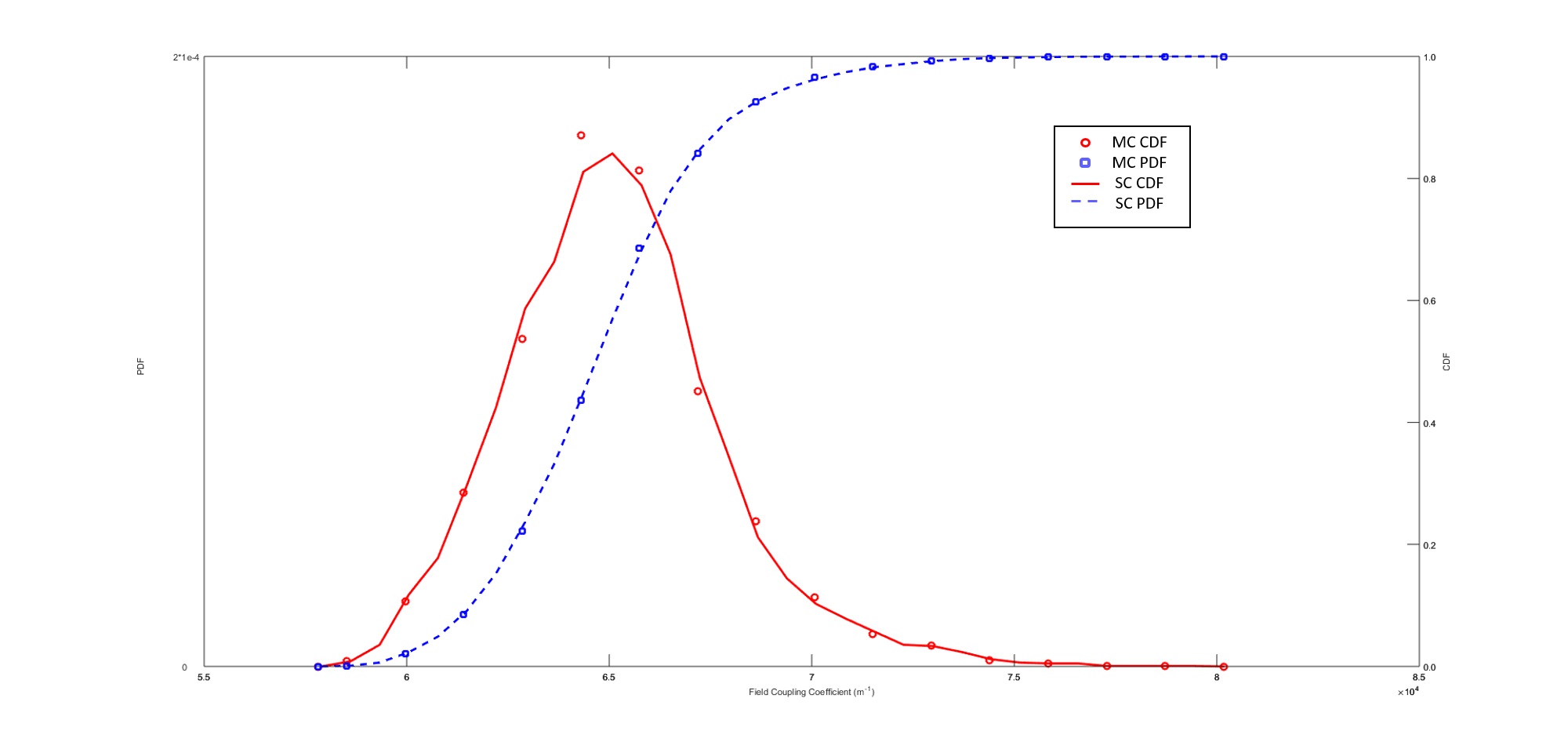 PDF and CDF of the coupling coefficient for wavelength at 1.55 μm obtained by means of the SC model and MC model, respectively.
An example:

A Directional Coupler has its waveguide width and thickness varied by a random distribution. It field coupling coefficient is a random variable. SC saves computation cost drastically by replacing the simulation model (Fimmwave Modesolver) with a cheap stochastic model (analytical expression).


Comparison of performance and time consumption of the SC with the MC method.
Other people involved:
Related Research Projects
PhD thesises
Publications
International Journals


International Conferences


---
Back to overview